Sponsorship S.C. AEROSTAR S.A. Bacau
On Monday, 20 November 2018, the Faculty of Aerospace Engineering received from S.C. AEROSTAR S.A. Bacau company a sponsorship that comprises cargo aircraft components (taken out of use), such as: actuator for the landing gear, actuator for aerodynamic brake, actuator for the unblocking of the landing gear, pressurization valve, rotary valve, engine hood, engine reverser and a set of chairs. These components arrived around 10:30, and their unloading and disassembly was made by the Euroavia Bucharest members and other students of the faculty (Pricop Ioan-Alexandru, Gaza Alexandra, Bisag Rares, Ghiorghe Florin, Cocioaba Mircea, Buta Vlad, Cercel Alexandru,Nechita Mihai, Simion alexandru, Mereu Alexandru, Savin Victor, Paraschiv Rares, Popa Alexandru, Mican Teodor, Cazanaru Cristian), supervised by Mr. Conf. Florin Frunzulica and Mr. S.l. Grigore Cican.
These components will become didactical material for specialised disciplines of FIA: Aerospace Infrastructure and Propulsion Systems. Moreover, the hood and the reverser represent study material for the diploma project (in collaboration with AEROSTAR Bacau) of the student Pricop Ioan-Alexandru.
In this way, we want to thank the company S.C. AEROSTAR S.A. Bacau for their sponsorship with aircraft components.This gesture proves once again the will of this company to sustain the Faculty of Aerospace Engineering with technical materials.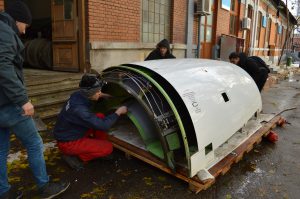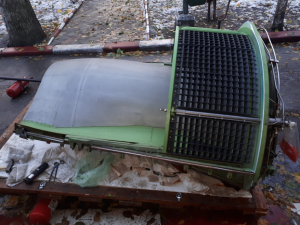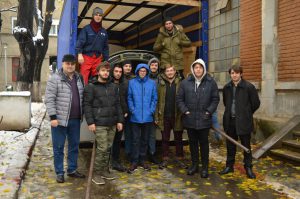 Following the B.E.F. from 13.10.2021 it was approved the extension of the period for submitting the files for scholarships until 20.10.2021, at 16:00.