The presentation of the research activities of the Institute of Space Sciences and Romanian InSpace Engineering took place on Wednesday, May 8, 2019. A number of research topics were proposed to the students with this occasion,.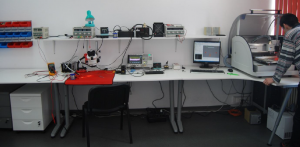 If you missed the presentation or want to review the proposed topics have a look  here.
We inform you that any change of group, after the beginning of the academic year, creates problems in the Moodle course site and in the Teams website, leading to the loss of access to courses and seminars. That is why such changes will not be approved and will not be...