French-Romanian Company of Air Navigation ("Compagnie Franco-Roumaine de Navigation Aérienne") was founded by Aristide Blank, a controversial Romanian banker, using French ex-military pilots, made redundant after the war. The company was located in rue de Rivoli, central Paris. Blank and his French partner, Pierre de Fleurieu, aimed at establishing CFRNA as market leader in the airplane connections between East and West European capitals. CFRNA flew POTEZ IX French airplanes and hired famous ex-military pilots, such as Louis Guidon (Photo).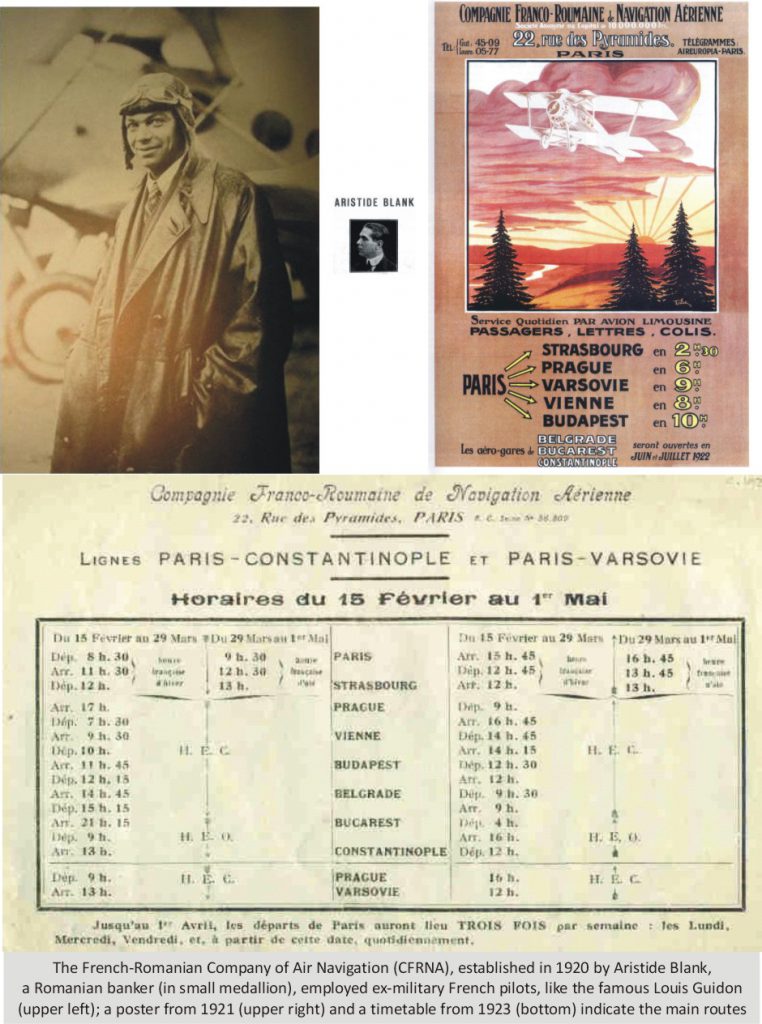 The first air line Paris-Strasbourg was opened on 20th of September 1920. Other route destinations followed progressively, up to Bucharest and finally Constantinople (Istanbul). In 1923, CFRNA introduced the first night service for passenger transport between Belgrade and Bucharest, pushing the limits of VFR. Back then, two challenges confronted the air transport pioneers: route length, and regularity of service, both pushing further the limits of VFR. In 1924 CFRNA inaugurated a winter flight Paris-Moscow, testing regularity in tough weather, challenging the mythical Russian winter for the first time. The flight took 49 days due to multiple forced landings caused by carburetor icing. The flight captured the attention of the media and retaliated against the skeptics of the air transport, in large numbers at the time, who claimed that flying is only for the summer.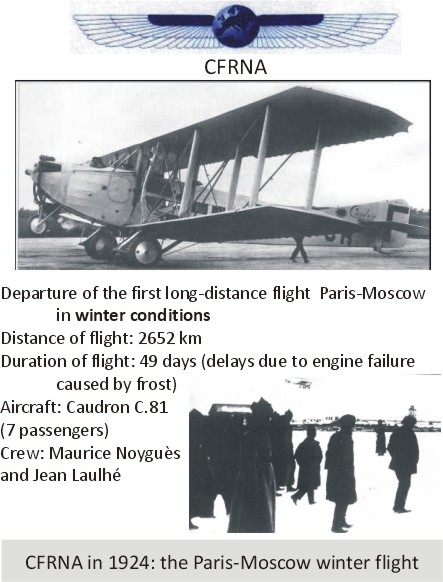 In 1925, CFRNA had an extended network of passenger services, covering the following airports on a daily basis: Strassbourg, Basel, Zurich, Nürnberg, Prague, Breslau, Warsaw, Vienna, Budapest, Belgrade, Sofia, Bucharest, Istanbul, Salonic, Athens. To mark its international expansion, the company was rebranded as Compagnie Internationale de Navigation Aérienne (CIDNA). A trade name was invented for this flight: "Orient Arrow" (see posters below). In 1926, CIDNA opened the first domestic passenger service in Romania, between Bucharest and Galati.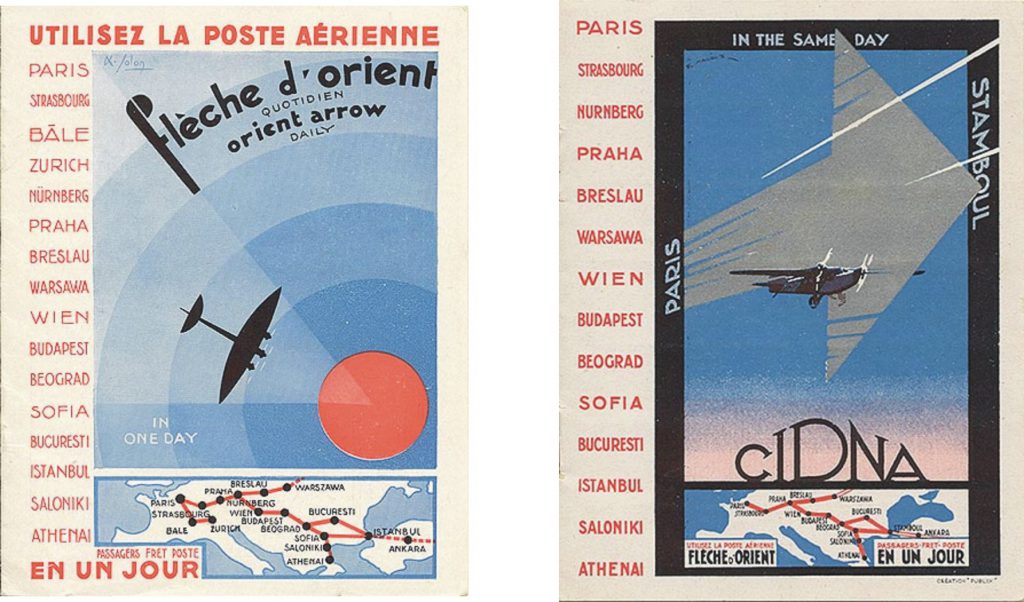 In 1928 CIDNA set yet another precedent: complaints against aviation. In their Paris-Bucharest-Constantinople regular passenger service on the Danube Valley, the airplanes were crossing Serbia. The people in Novi Sad were frightened by the new machines invading their skies, and complained that since the flights started, there was no more rain in the area. They demanded an immediate stop to all flights, on the grounds that agriculture is affected.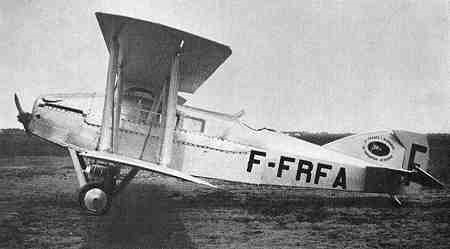 In 1933, CIDNA merged with other four French companies: Air Orient, Compagnie Générale Aéropostale, Société Générale de Transport Aérien (SGTA, the first French carrier, founded as Lignes Aériennes Farman in 1919), and Air Union. The company resulted from this merger was named  "Air France"!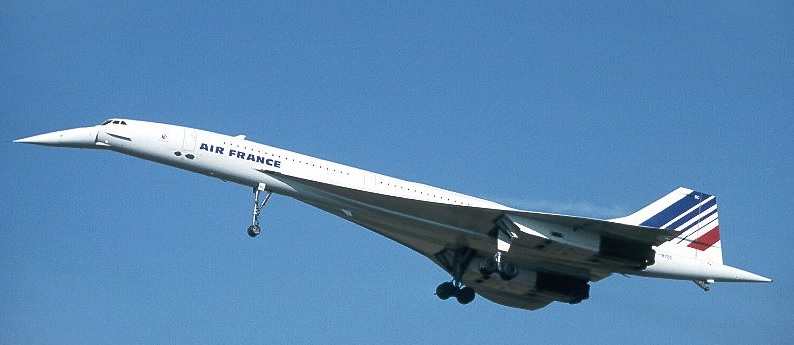 The inauguration of the first passenger air transport service Paris-Bucharest-Constantinople was celebrated by erecting a monument in front of the Bucharest Băneasa Aurel Vlaicu terminal.