Aero Expo 2017 and the International Conference AFASES 2017 organized by the Henri Coandă Airforce Academy in Brașov between 25-28 May 2017 enjoyed a significant participation from the Romanian aviation community, and also from the presence of personalities from Poland, Bulgaria, Hungary, United Kingdom and France. The Faculty of Aerospace Engineering participates with the UAVs realized by the Laboratory of Flight Teste and Experimental Models, led by Conf. dr. ing. Petrișor Pârvu, and also at the scientific conference session. The organizers chose a special location, on the platform of the legendary aeronautical plant IAR (transformed in Tractorul after WWII)…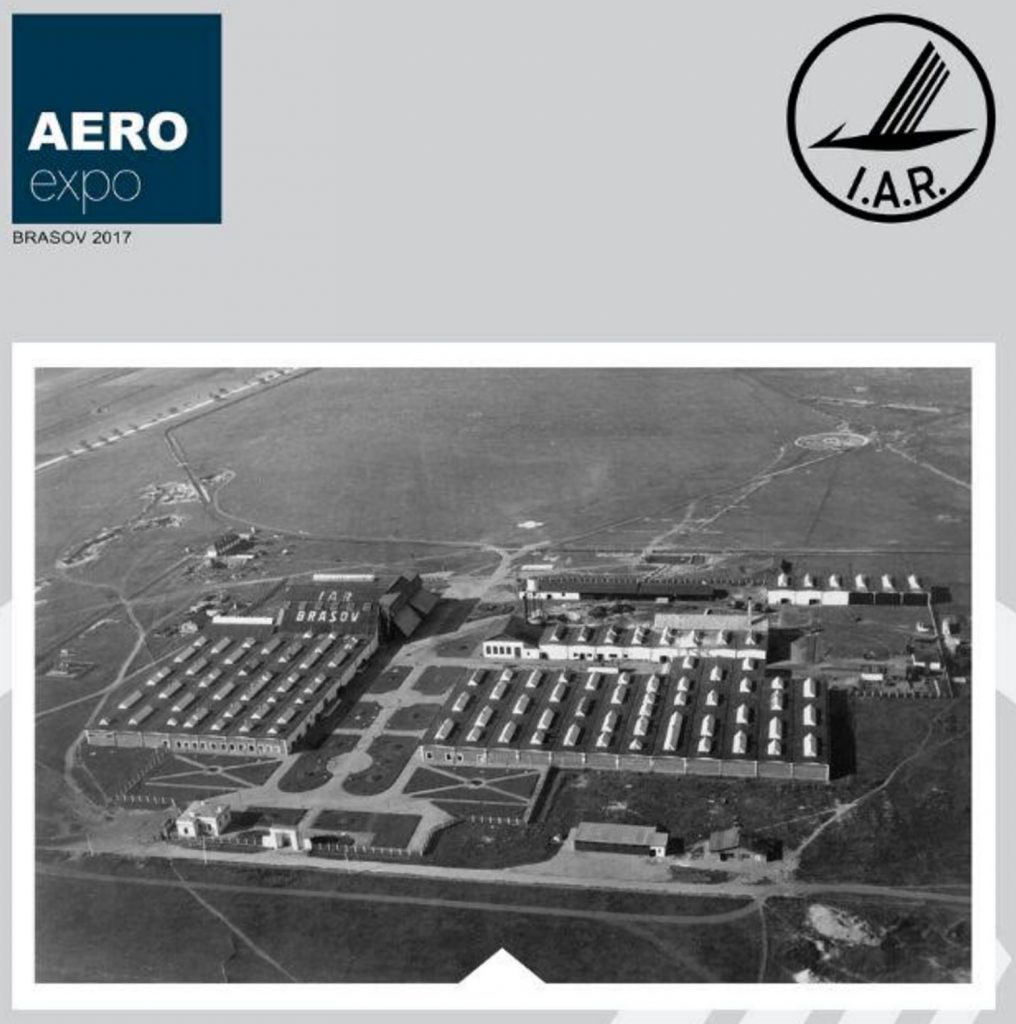 … to the Hotel Lux Divina expo center, which uses a historical hangar which has been preserved. The hangar building may be seen in the historic photos, and below the ingenious transformation in hotel and expo center.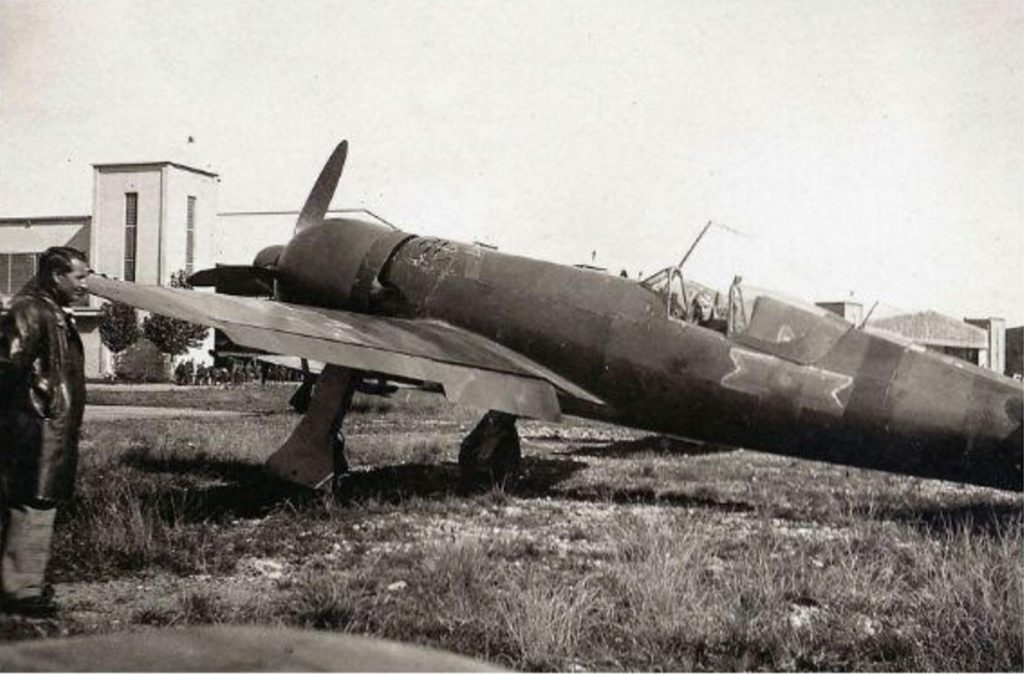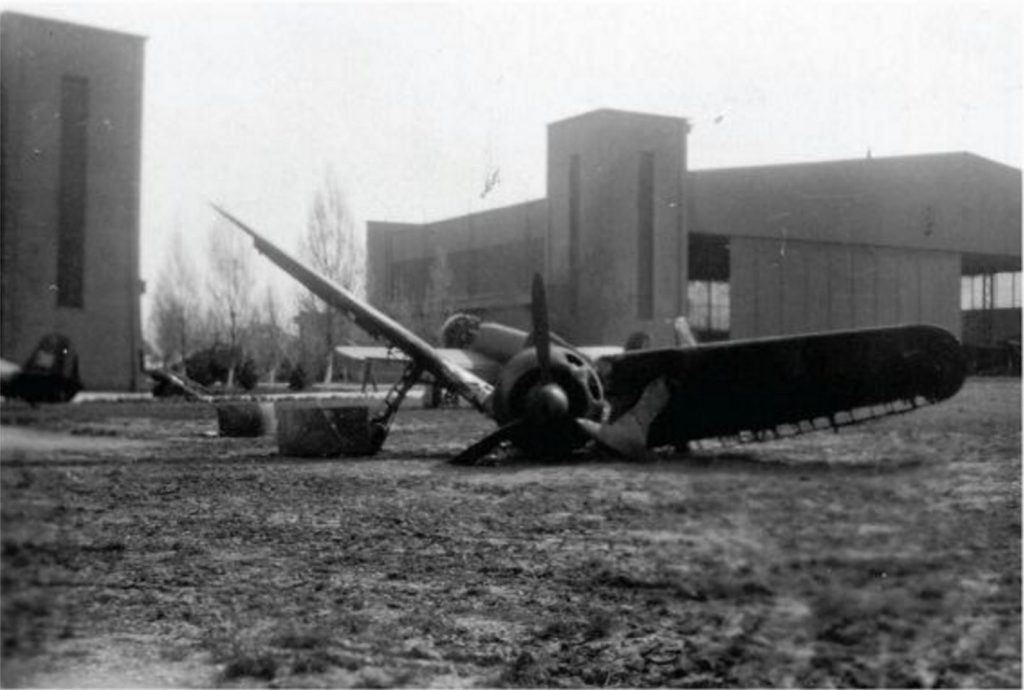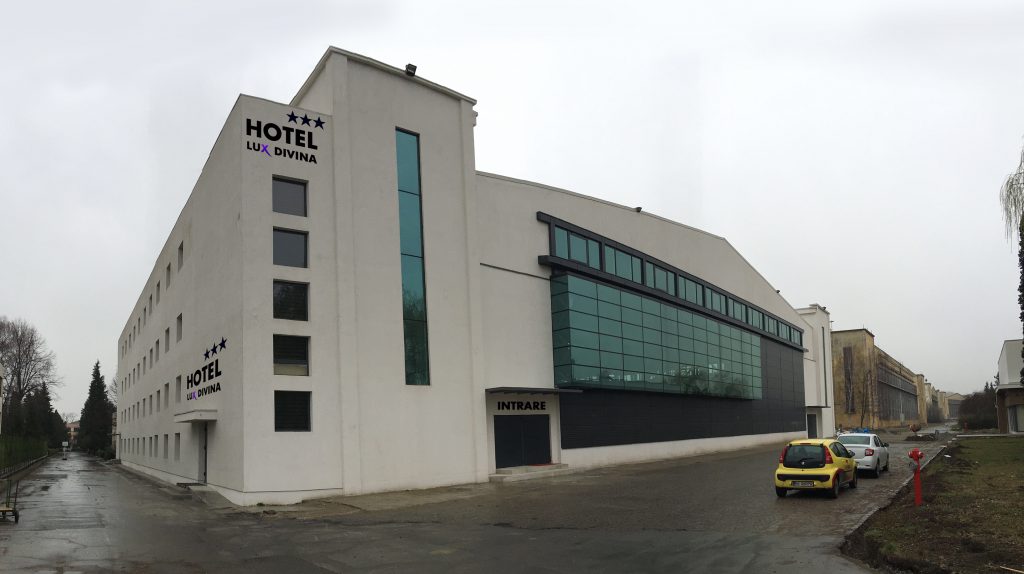 The event provided the opportunity for remarkable personalities of the Romanian aerospace industry to meet: (from left to right) General Major (ret.) Ioan Georgescu, eng. Neculai Banea, eng. Traian Tomescu and General Lt.  (rez) Dr. eng. Cosmonaut Dumitru Dorin Prunariu. The first three served in various time intervals as general directors of the Entreprise of Aeronautical Constructions ICA Ghimbav Brașov, the successor of the legendary IAR (which has returned to the name of IAR, but is located on the prestigious industrial platform Ghimbav). Along the history, IAR (ICA) hired many graduates of the Aeronautical Section of the Politechnical School, or the Faculty of Aircraft / of Aerospace Engineering of the University Politehnica of Bucharest. The most remarkable alumni who made history at IAR (ICA) Brașov are the engineers Ion Grosu, Radu Manicatide and Iosif Șilimon.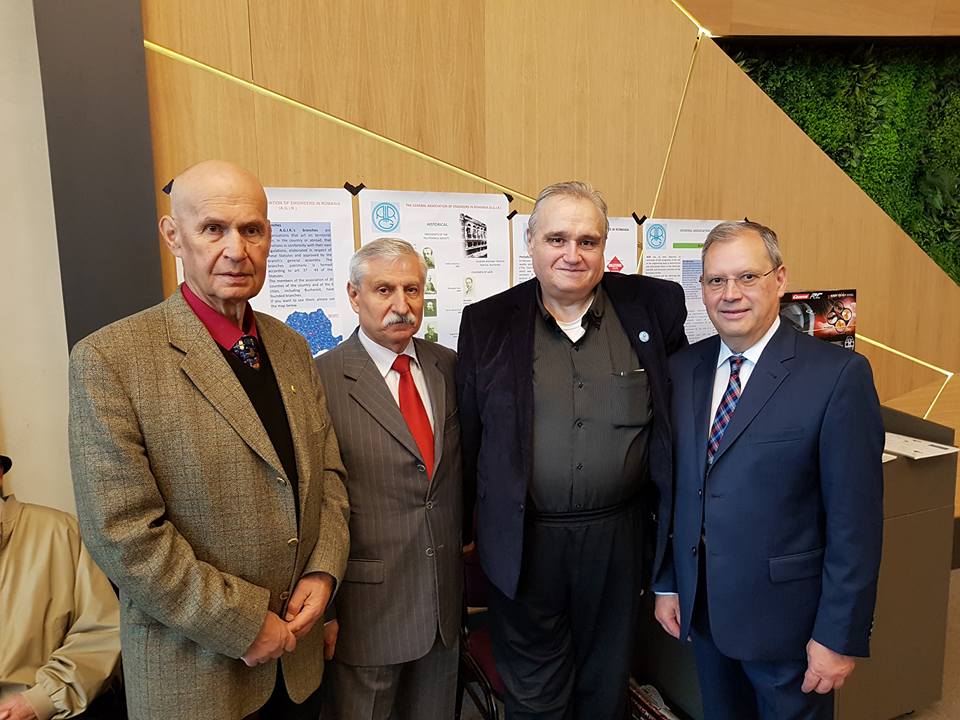 Following the B.E.F. from 13.10.2021 it was approved the extension of the period for submitting the files for scholarships until 20.10.2021, at 16:00.